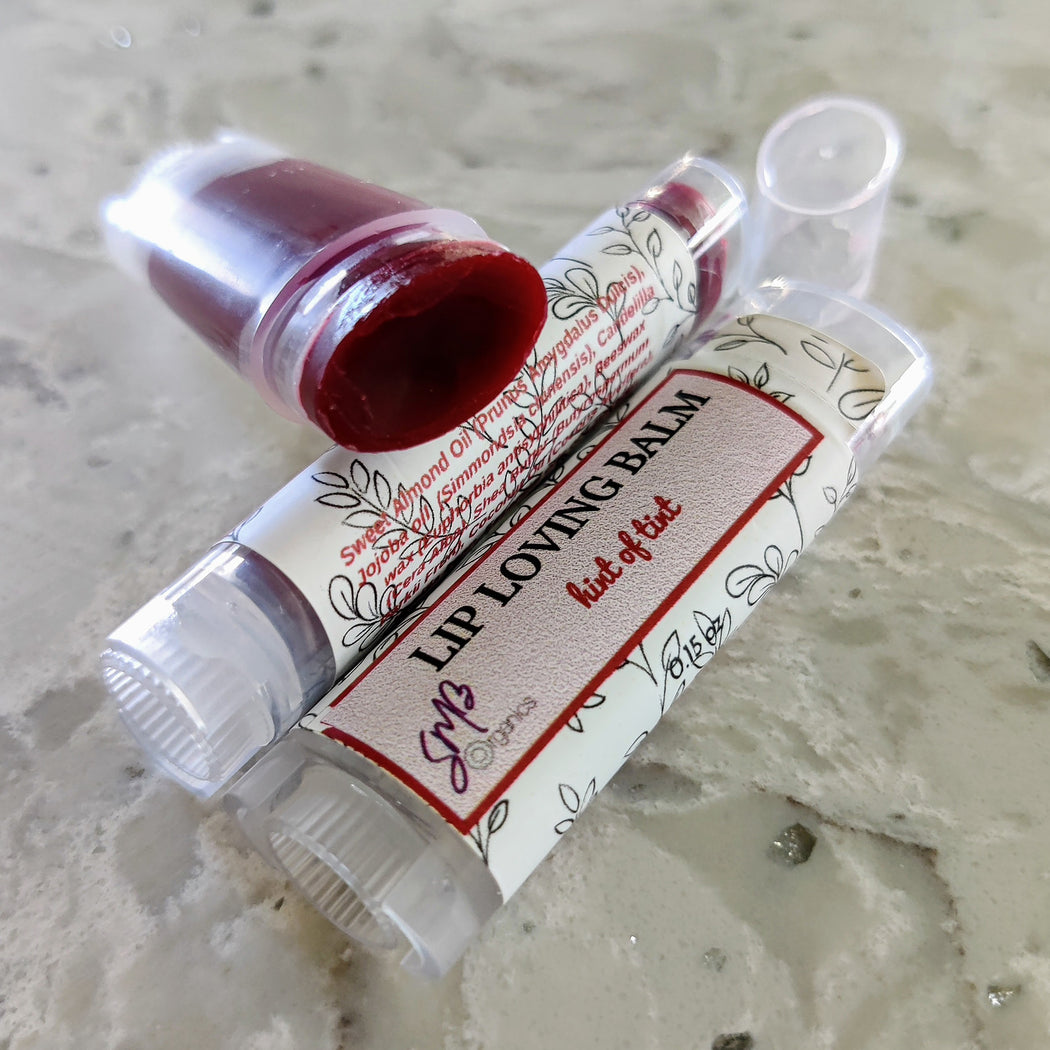 Hint of Tint Lip balm
Nourishing oils and butters are used in this lip balm. Natural alkanet root is infused in the oils along with some mica to provide the hint of color in this lovely balm. The tint on this lip balm is very sheer, and is meant to give a hint of color (although the actual color on balm looks dark).
Beeswax: Our aromatic beeswax has a hint of honey scent, and is unrefined and pure from the happy bee land of New Zealand.
Shea Butter: Our raw, unrefined shea butter is wildcrafted in Togo, West Africa, by a fair trade organization that provides a source of income to local communities through programs including supportive, empowering women's co-ops.
Ingredients:
Beeswax, Candelilla wax, Vanilla infused Jojoba oil, Coconut oil, Sweet Almond oil, Shea butter, essential oils of lavender and peppermint, Alkanet root powder, mica and Vitamin E