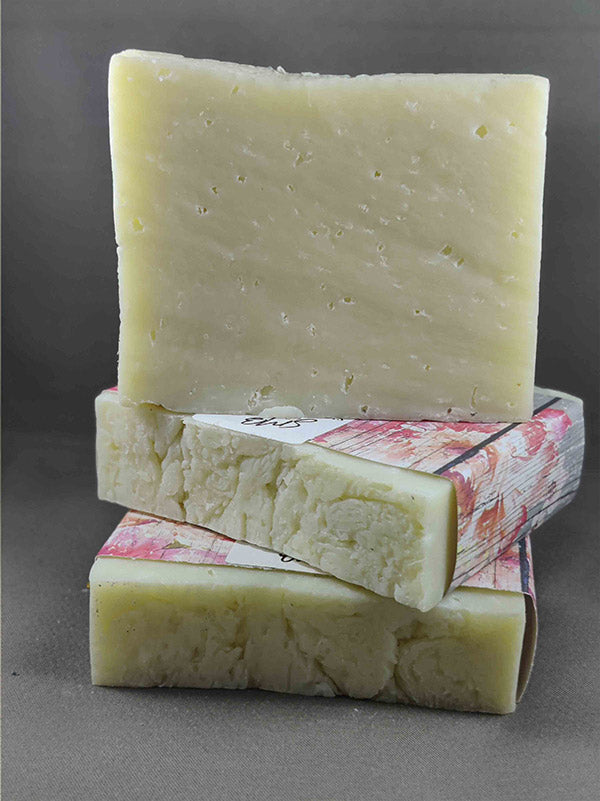 Simply Shea
No essential oils or any fragrances are used in this rich, nourishing purely shea soap. Our super shea butter bar is loaded with olive oil and, of course, shea butter for a rich hard bar full of moisturizing properties!  Excellent for use on face or sensitive skin (use your best judgement according to your skin type).

Simply Shea (Vegan, All Natural)

Ingredients: Olive Oil, Water, Coconut Oil, Shea Butter, Sodium Hydroxide, Organic Palm Oil, Organic Sunflower Oil.