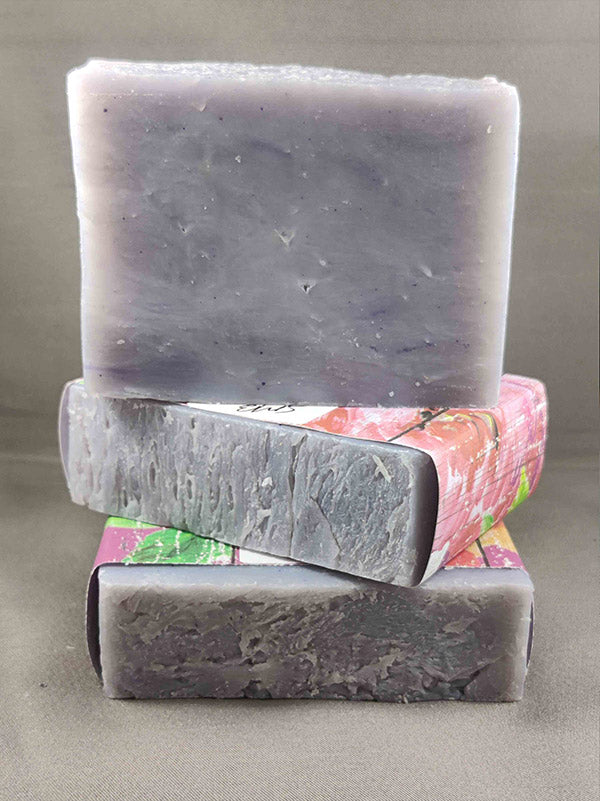 Simply Lavender Soap
A beautiful soap of pure natural lavender and color to match it (although the photo does not do justice to color)

Lavender essential oil and a beautiful purple pigment make for a rich lavender experience of this herbal soap. Lavender essential oil is known to be analgesic, antidepressant, antiseptic, and antiviral as well as a bactericide, decongestant, deodorant, and fungicide. Lavender is also known to soothe minor burns and sunburn. This is a wonderful soap for dry skin with pure lavender essential oil.

Natural Lavender Soap (Vegan, All Natural)

Ingredients: Olive Oil, Water, Coconut Oil, Sodium Hydroxide, Organic Palm Oil, Organic Sunflower Oil, Shea Butter, Lavender Essential Oil, Ultramarine Pigment.