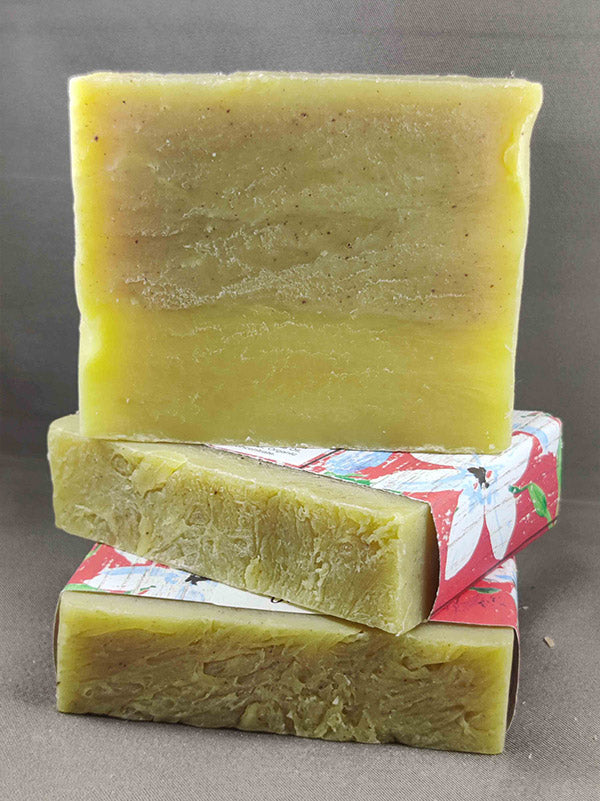 Orange Hibiscus
Our cold processed soap is handmade with premium vegetable-based ingredients, making it a very rich and moisturizing soap bar, loaded with olive oil and wholesome shea butter. This nourishing soap has a scent of fresh oranges and will awaken you and brighten your day. Uplift your mind with this beautiful citrus smell. 
​Orange Hibiscus with Aloe (Vegan, All Natural)
Ingredients: Vegetable Oil Blend (Olive Oil, Organic Sustainable Palm Oil, Coconut Oil, Shea Butter), Water, Sodium Hydroxide, Orange Essential Oil, Hibiscus Powder, Aloe Vera.