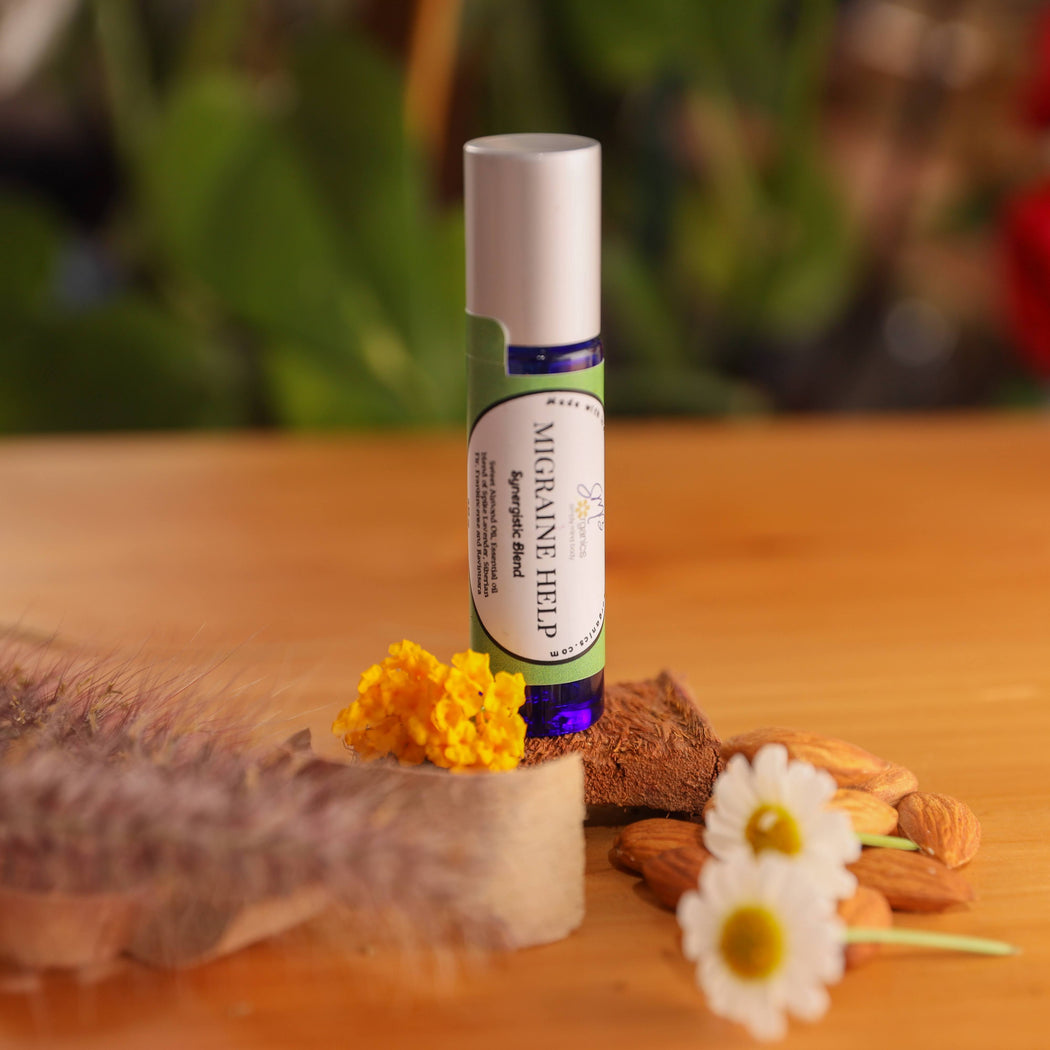 Migraine Help
10ml roller bottle

Description

Use this blend to help ease that intense headache that can onset the feeling of nausea. The blend should help calm and relieve the ache and bring on some relaxation.

This blend is diluted in sweet almond oil and is ready to use.


Directions

Apply to the temples, back of neck and forehead.

Ingredients

Sweet Almond oil Prunus dulcis,  Siberian Fir Abies sibirica, Frankincense Boswellia carteri, Ravintsara Cinnamomum camphora 1,8 cineole, Spike Lavender Lavandula latifolia

Safety and Disclaimer

Do not use this product for children. For external use only. Do not ingest.

​I recommend you always do a patch test when trying a blend or any products. This allows you to know if you have any sensitivity to the contents in the blend.

Always seek medical advice for any medical conditions. It is your, the consumers, responsibility to research the ingredients and make sure that they do not contraindicate with any medication you are taking, as all safety information is not always listed. This product is not intended to treat, diagnose or cure any disease.