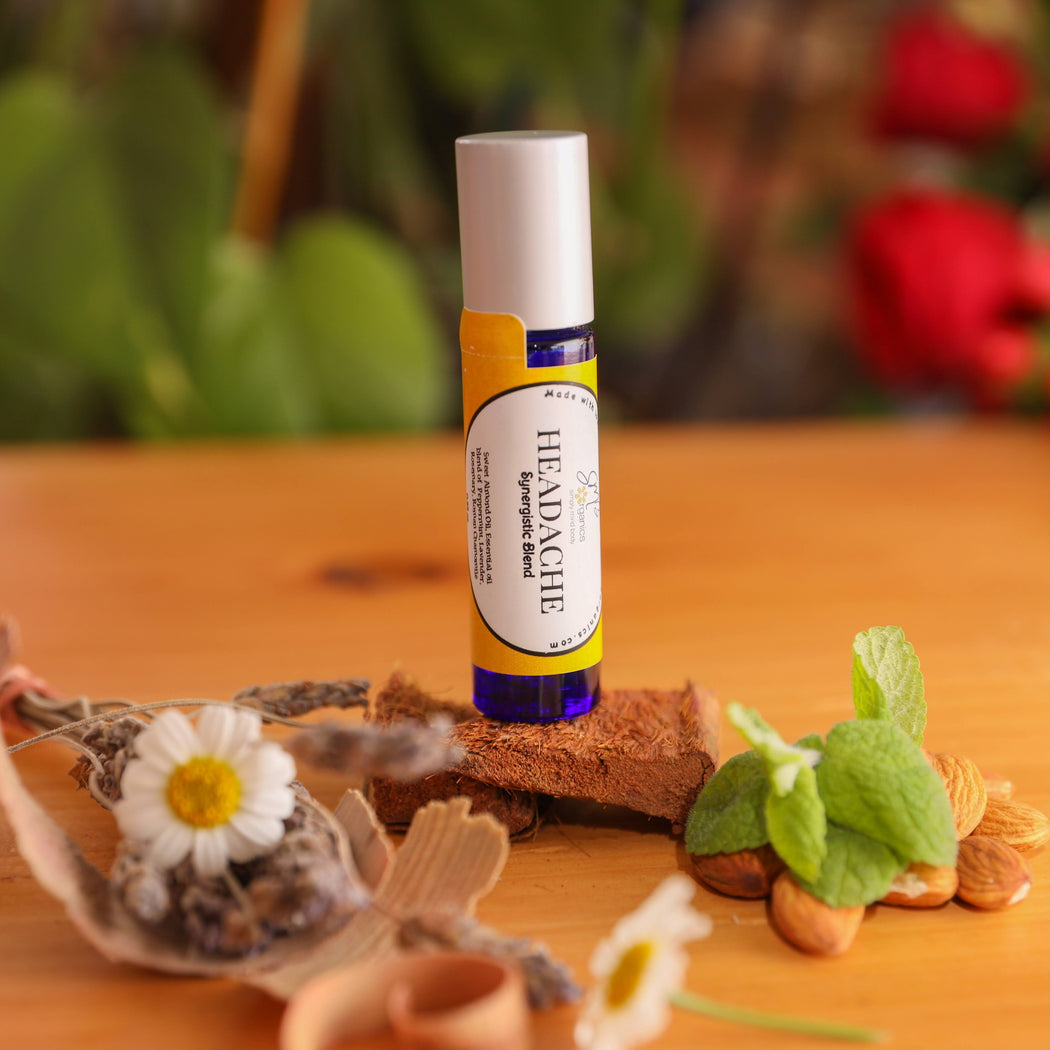 Headache
This ready blend will aid in relieving headaches and clears the mind. Roll it on your forehead, temples and behind ears.

Ingredients: Sweet almond oil, lavender, peppermint, rosemary, and roman chamomile
​Roll-on bottle
​Do not use this product for children. For external use only. Do not ingest.
​I recommend you always do a patch test when trying a blend or any products. This allows you to know if you have any sensitivity to the contents in the blend.
Always seek medical advice for any medical conditions. It is your, the consumers, responsibility to research the ingredients and make sure that they do not contraindicate with any medication you are taking, as all safety information is not always listed. This product is not intended to treat, diagnose, or cure any disease.