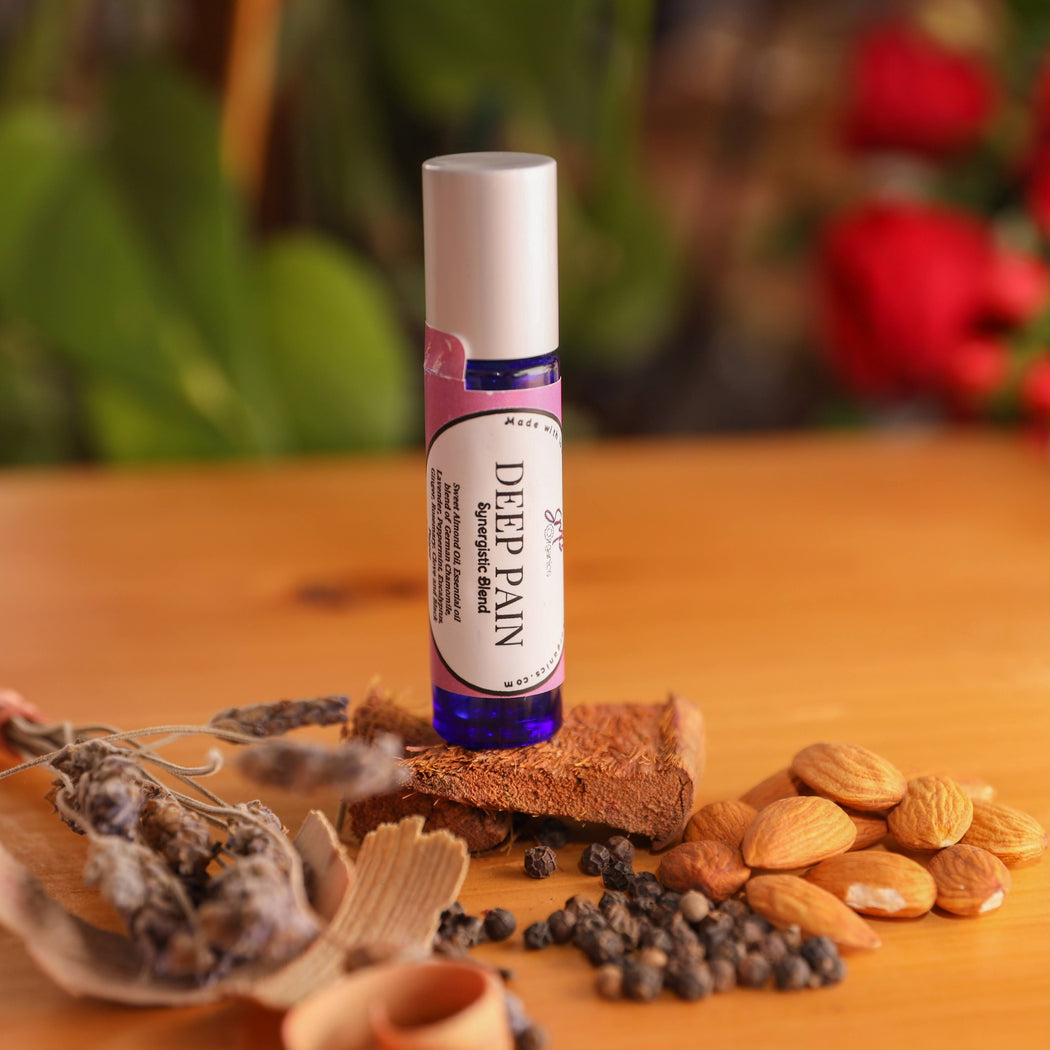 Deep Pain
Deep pain is a great blend of pure essential oils to help with joint and muscle pain. This synergy was created to help muscles and joints feel their best and is also helpful for many other aches and pains. The combination of oils creates a warmness to the area helping encourage the increase of blood circulation, which in turn gives you relief and eases tension in the targeted area of concern.  

This blend is diluted in sweet almond oil and is ready to use. Apply to the area of concern and gently rub it in.

Ingredients: Sweet almond oil ​prunus dulcis, German Chamomile matricaria chamomilla ​, Lavender lavandula angustifolia​, Peppermint mentha x piperita, Eucalyptus ​eucalyptus globulus, Ginger root zingiber officinalis, Rosemary ​rosmarinus officinalis ct 1,8 cineole, Clove syzygium aromaticum , Black Pepper ​piper nigrum 

Do not use this product for children. For external use only. Do not ingest.
​I recommend you always do a patch test when trying a blend or any products. This allows you to know if you have any sensitivity to the contents in the blend.
Always seek medical advice for any medical conditions. It is your, the consumers, responsibility to research the ingredients and make sure that they do not contraindicate with any medication you are taking, as all safety information is not always listed. This product is not intended to treat, diagnose, or cure any disease.