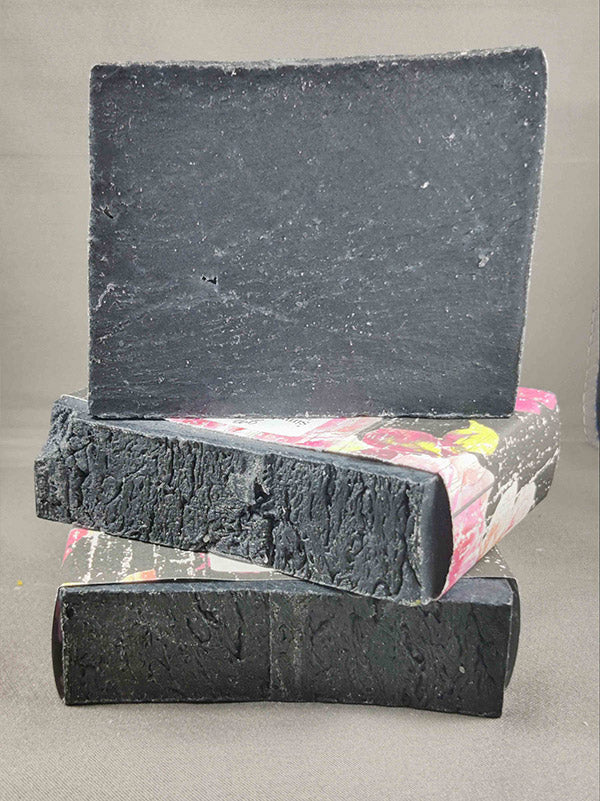 Activated Black Charcoal
Activated Charcoal Soap Loaf Activated Charcoal is said to draw impurities, dirt, and oil from the skin. We put loads of charcoal in this soap for maximum cleansing effectiveness in our 85% Organic Ingredient Soap Base. No fragrances or essential oils just activated charcoal and soap.
Activated Charcoal 85% Organic Ingredients (Vegan, All Natural)
Ingredients: Organic Palm Oil, Water, Organic Sunflower Oil, Organic Coconut Oil, Sodium Hydroxide, Organic Olive Oil, Activated Charcoal.